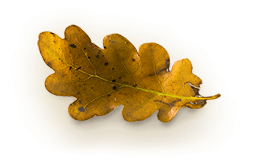 What are the different methods of extraction?
Steam distillation is a distinctive kind of distillation process, which is used for temperature sensitive materials such as natural aromatic compounds. It is the method of purifying any substance by application of steam on them. Generally, it means steam distillation purifies a substance through heating something with steam. It is basically used to extract essential oils from their combined natural sources. The process works on the principle that insoluble objects when mixed together can decrease the boiling point of each other.
Carbon Dioxide extraction is a process that used to extract the essence of a plant and to extract essential oils from them. When a stipulated amount of pressure is applied on CO2 gas, then it turns into liquid form. This liquid solvent is quite inert as well as safe. Essential oils extracted through this method have various added advantages of avoiding the thermal degradation accorded with distillation at atmospheric pressure. CO2 extraction is mostly preferred to produce superior herbal extracts, which are required by flavoring and herbal medicine industries.
Hydro distillation is a method of extraction, which is sometimes used instead of steam distillation. This process of extraction is one of the most used traditional methods of extraction. In this process rather than having steam pass via powdered wood in hydro distillater, the powder is soaked in to water. Then heat the water container till the steam comes out and then let it be cold and then collects the oil from the top of the hydrosol.
Solvent Extraction is method to separate compounds which are based on their relative solubilities that are present in two different non- miscible liquids which being water and organic solvents. This extraction is basically of a substance from one liquid phase into another liquid phase. In the rubbing stage unwanted materials are removed from the organic phase.
We make use of cold presses extraction which is highly sort after procedure in extracting oils. This extraction process is based on the denomination which describes the temperature at which the oil can be squeezed. We take care that while carrying on this process the volatile aromas remain preserved and are not oxidized.
What is a Certificate of Analysis?
A Certificate of Analysis is the result of testing against acceptable parameters. Certificates of Analysis can look quite different from product to product, industry to industry. However, with Essential Oils, measurement quite often consists of the dominant constituent of a particular oil.
What is an essential oil?
Essential Oils (Aromatherapy Oils) are the highly concentrated, volatile, aromatic essences of plants. The purest essential oils come from carefully cultivated and wild grown plants from climatic and geographic regions throughout the world.
What is a carrier oil?
Carrier oils are also referred to as vegetable oils and base oils. They have extensive applications in Aromatherapy because they are used to dilute Essential Oils or absolutes for application. They are also used in the manufacturing of cold-process soaps and for massage by Licensed Massage Therapists. Each Carrier Oil has different properties and the choice of carrier oil can depend on the therapeutic benefit being sought.
---
Are your oils organic?
All of our oils are 100% pure and natural, of therapeutic grade and free from any chemicals or pesticides. Although all of our products are of premium quality, not all of the oils are certified organics. We have now added an Organic line of Essential Oils and Carrier Oils that are accompanied by authentic certificates of organic production under strict supervision by internationally recognized certifying bodies. We are also in the process of acquiring our own Certification as an Organic Processing Facility and remain committed to supplying true organics at reasonable prices.
Can your oils be ingested?
Our Essential and Carrier Oils are pure, and in many cases, food grade. However, we do NOT recommend the ingestion of essential oils. They are highly concentrated and have the capacity to cause serious damage if used internally without the necessary expertise required in administering it. This is supported by the International Federation of Aroma therapists that does not recommend ingestion of essential oils unless under the supervision of a Medical Doctor who is also qualified in clinical aromatherapy as practiced in France.
Why is our absolutes thinner than other companies absolutes?
Saysons Marketing Services carry's highest quality absolute, our absolutes have been extracted three times to remove the extra waxes that makes absolutes thicker
---
What is the difference between an essential oil and a fragrant oil?
Essential oils essences are expressed directly from plants or plant parts and are all natural, whereas fragrant oils are manufactured in a lab from different aromatic chemicals.
How do I store my essential oils once I have purchased them?
It is recommended that oils should be stored at 20 degree Celsius (room temperature) and out of direct sunlight. Refrigeration after opening is best.
Samples?
We do not ship free samples, independent of orders. Offering "Free" Samples (and shipping for those samples) merely means that the cost will be absorbed into our product line, raising the prices. We offer affordable 5ml. sizes, perfect for testing.
Can I Pick My Order Up?
No.
Do I have to have Credit Card to place an order?
No, You have several options like Certified Cheque and Money Order that you can mail it to us or Bank Deposit. After depositing you can call us @ 630-656-7624 to confirm.
Prices?
We at Saysons Marketing Services make every effort to maintain competitive pricing however prices are subject to change depending on the market. All prices are subject to change without notice.
Taxes?
Taxes are programmed according to the US states. No taxes for Canada and International Customers.
Do you keep all items in stock?
Saysons Marketing Services makes all possible provisions to have stock on hand. However, there may be occasions when we are in an oversold situation and waiting for shipments from our suppliers.
If we are out of an item and another suitable item can be substituted. We will email or phone you prior to this happening in case you wish to alter your order.
---
When is my credit card charged?
When you place an order with us through our online shopping cart your credit card will be charged instantly when you check out from the shopping cart.
My credit card was charged a different amount than my Shopping Cart? You will be charged for the products received. If we are out of stock on an item an adjustment will be made. Also, shipping may occasionally vary from the shopping cart calculation.
Do you have a storefront?
We currently have a warehousing and shipping facility and currently only accepting online orders and telephone orders.Our hours of operation are 10:00 a.m. to 6:00 p.m., Mondays through Fridays.
Do you have a Wholesale program?
Yes, we do in the sizes 100ml, 250ml, 500ml, 1000ml and 2kg, 5kg and 10kg. We also have a discount program for customers who need smaller size oils and other items included on the site. Minimum purchase is required for the purchase of wholesale items.
How fast will I get my order?
Orders will generally be processed & shipped within 1-3 days of receipt. Actual delivery time will vary depending on the destination of the order.
We use "Ground Service" for our shipments therefore, delivery to west coast could take several days. If we are in an out of stock situation, we will email you and ask if you want it back ordered and shipped upon its arrival (at your cost) or if you'd like to wait for the stock to arrive.
---
What carrier oil do you use for 5% dilutions?
We use Golden Jojoba carrier oil. So it will be 95% of carrier oil and 5% of the real E.O.
Organic Grade - pure and undiluted essential oils suitable for all applications; medicinal, aromatherapy, topical, cosmetics, skin care, candles, soap, incense, potpourri, magic, etc. Grown, harvested, and processed by organic and sustainable means good for you and Mother Earth!
Therapeutic Grade - pure and undiluted essential oils suitable for all applications, but not grown, harvested, or processed organically.
Cosmetic Grade - suitable for most applications. Medicinal use not recommended as they are partially steam distilled and partially formulated in the lab. Safe for skin, cosmetics, candles, soap, incense, potpourri, etc.
Commercial and Synthetic Grade - not recommended for skin or aromatherapy applications. Considered safe for cleaning products, candles, incense, potpourri, etc.
Packaging?
Saysons Marketing Services makes no warranty that these items are fit for any particular purpose.
Due to different combinations of ingredients, in particular active ingredients and essential oils, certain plastics can react poorly with your products and become defective. Customer assumes all risk that products purchased will be suitable for their intended use.
Incorrect Addresses, Non-Deliverable, or Refused Shipments Please make certain that the shipping address you provide is correct. If a customer makes an address error, the customer is responsible for additional delivery charges.
If we make an error, then we will absorb the additional fee. Packages returned to us marked 'Refused', 'Unclaimed', or 'Invalid Address' will be credited back to the customer's credit card, less a 25% restocking fee and all shipping costs.
How to Use Essential Oils?
The history and benefits of aromatherapy, utilizing pure essential oils, is well documented in many aromatherapy books, articles, and aromatherapy medical publications, and has proven to be an effective method of treating various emotional and physical illnesses.
The practice of utilizing aroma, through pure aromatherapy essential oils, to enhance feelings of well being can provide relief from stress, anger, frustration and depression, as well as cleans and tighten the skin, warm or cool the body, disinfect and clear the sinuses and refresh and inspire the soul.
Many times, the best use of aromatherapy essential oils is a topical application such as massage, hot or cold compress, or soak. The simple act of massage relaxes the body and the mind, allowing us to get rid of tension and stress while absorbing the aromatherapy essential oils through our skin.
Pure Essential oils can also be used in skin care products, body sprays or relaxing or sensual baths. In addition, essential oils can be absorbed through the nose, by inhalation of the vapors directly from the bottle, through an aromatherapy diffuser, room spray, dissipation by a light bulb ring, or humidifier.
---